AI WATERING
How to Install an Automatic Irrigation System
By ideaRipple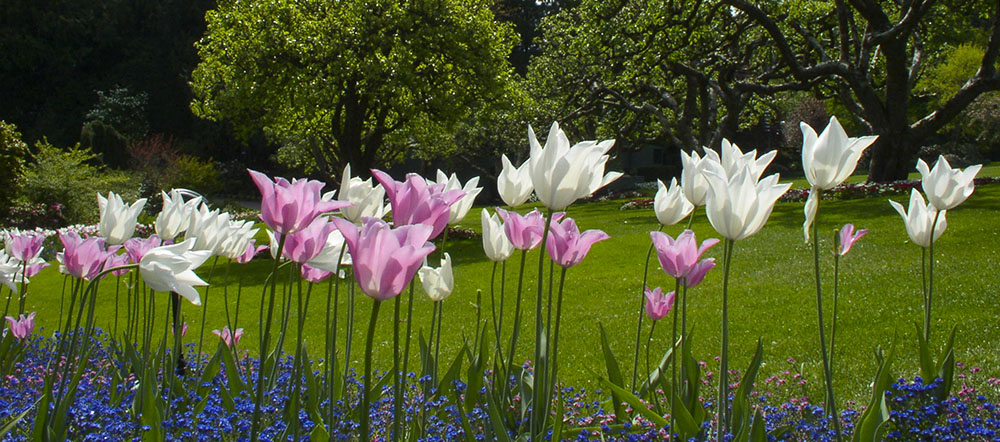 Solenoid valve or water pump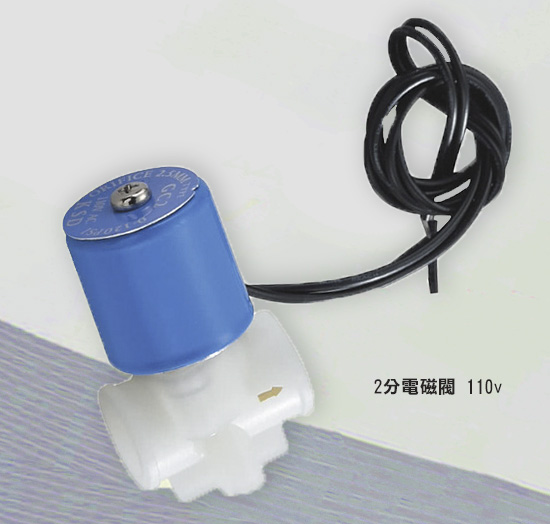 2" 110V Electric Solenoid Valve (Fig.1)
AI WATERING can control solenoid valves or water pumps.
The following image is to demonstrate the case of using an electric solenoid valve to open/close the water source.
Please choose the right size electric solenoid valve for your irrigation demand.
For a small garden or potted plants, a 1/4" electric solenoid valve shown in the picture (Fig.1) recommended.
Please use a normally closed solenoid valve (power on - open / power off - close), connect one of the power supply wire to the "COM" then connect "NO" to the Solenoid Valve.
The other wire connects to Solenoid Valve directly.
Please check it below Fig.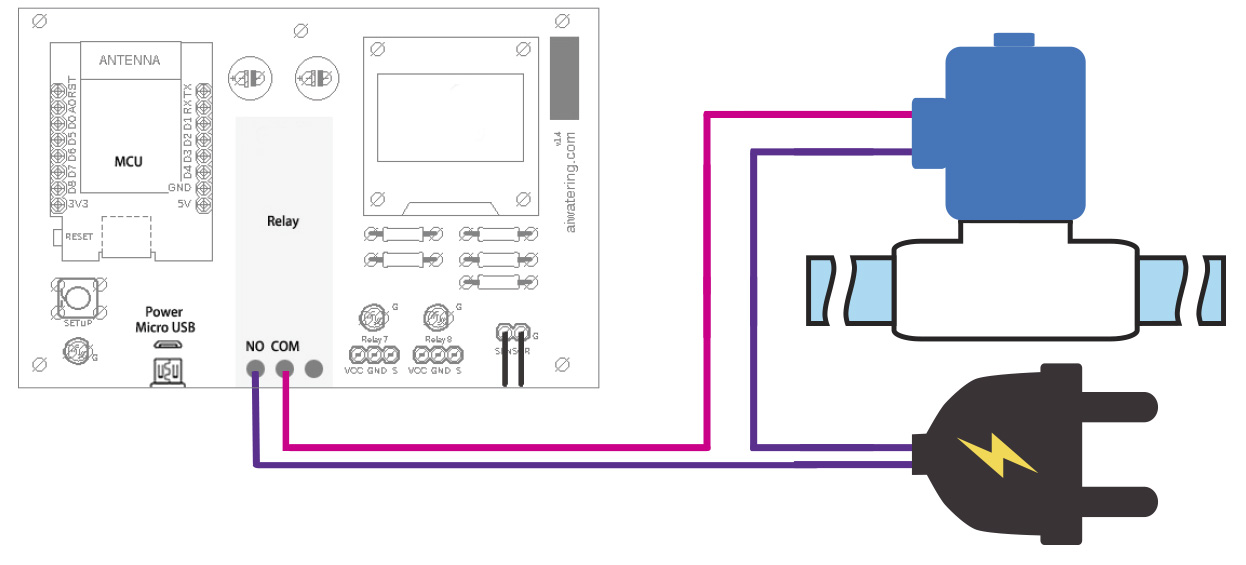 Warring:
Please turn off the power during instaltaion.
Related parts for the irrigation system (Sample)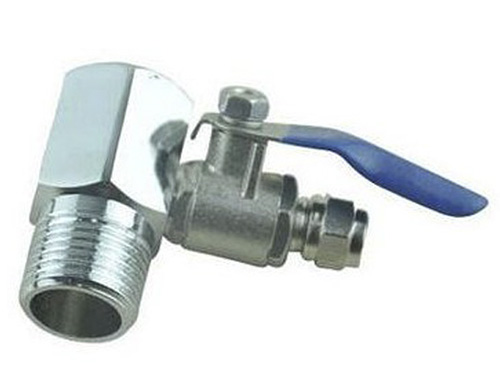 1/4" Valve Tee Cock (not included in the package)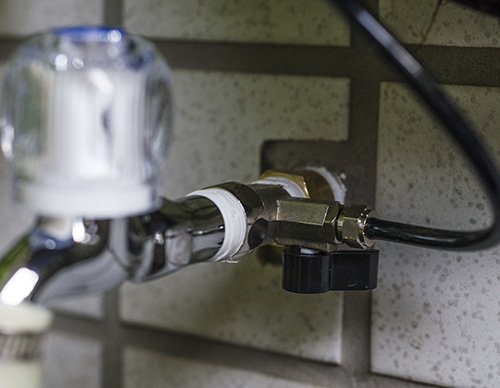 1/4" Valve Tee Cock connected to the water source
It recommended installing a water valve before the solenoid valve that can help you to shut off the water source for future maintenance quickly.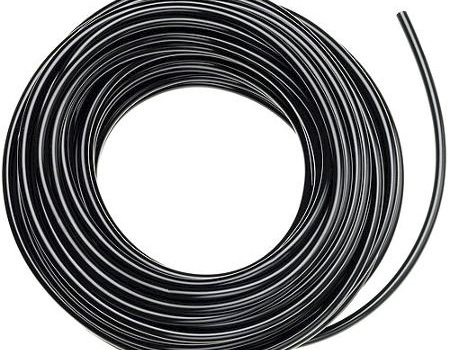 1/4" PVC Hose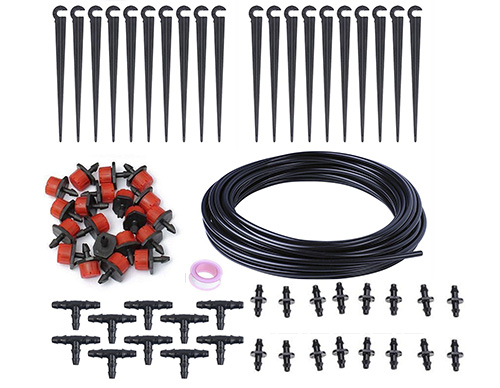 2" related joints & sprinkler head
You also need some hose and sprinkle, or drill small holes directly in the water pipe at places where the plants require drip irrigation.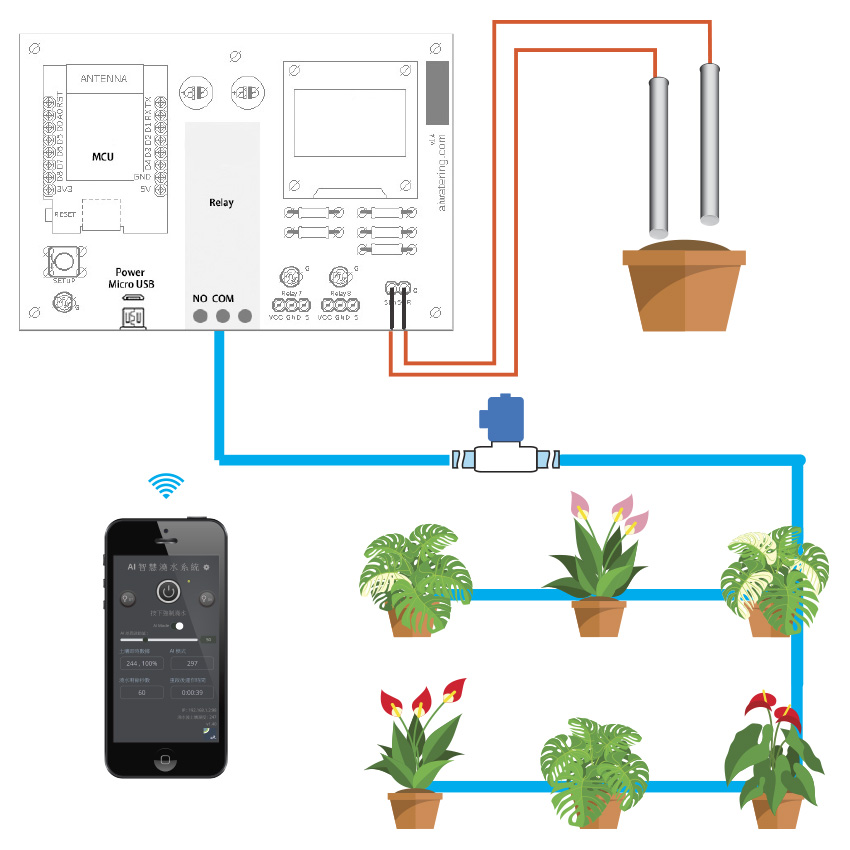 irrigation diagram
Remember to connect the soil sensing probes (1~2cm apart)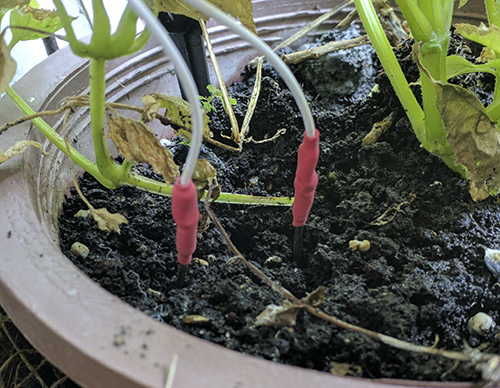 Soil probes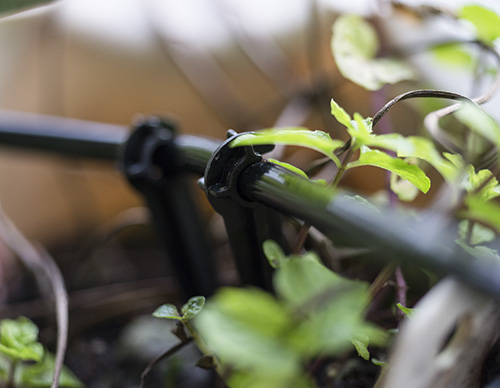 Use the bracket to support the water pipe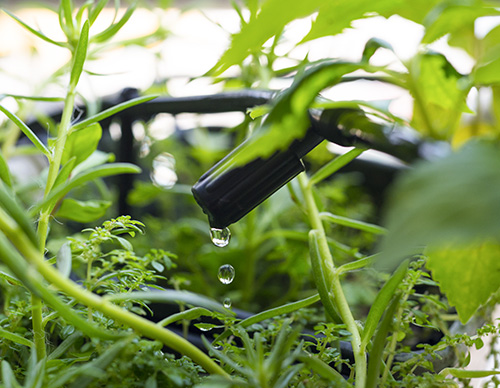 Use sprinkler heads or drill small holes directly into the 1/4" PVC hose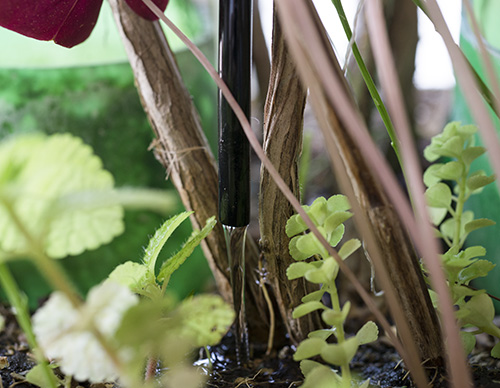 Use the end of the hose to give water